St Peter and St Paul Church in Worth
is currently in an interregnum
following the retirement of Revd. Canon Mark Roberts.
The position of Rector is now vacant.
For all enquiries on church matters,
please contact the Churchwarden, John Simmons
Coronation of King Charles III on Saturday 6th May 2023
The church bells of St Peter and St Paul rang out at 10.00 am to celebrate
Thanks to our volunteer bell ringers
Vestry Meeting And Annual Parochial Church Meeting 2023
was held on Wednesday 26th April 2023
at St Peter and St Paul Church at 7 pm.
Thank you to everyone who attended
Remembrance Sunday 2022
With thanks to Revd Howard Pashley, officiant,
Julian Sampson, organist,
Carol Attenborough, floral arrangements,
Jean Bean, creating the soldier
A Farewell Tea Party for Reverend Canon Mark Roberts was held in the Parish Hall
on the afternoon of Saturday 24th September 2022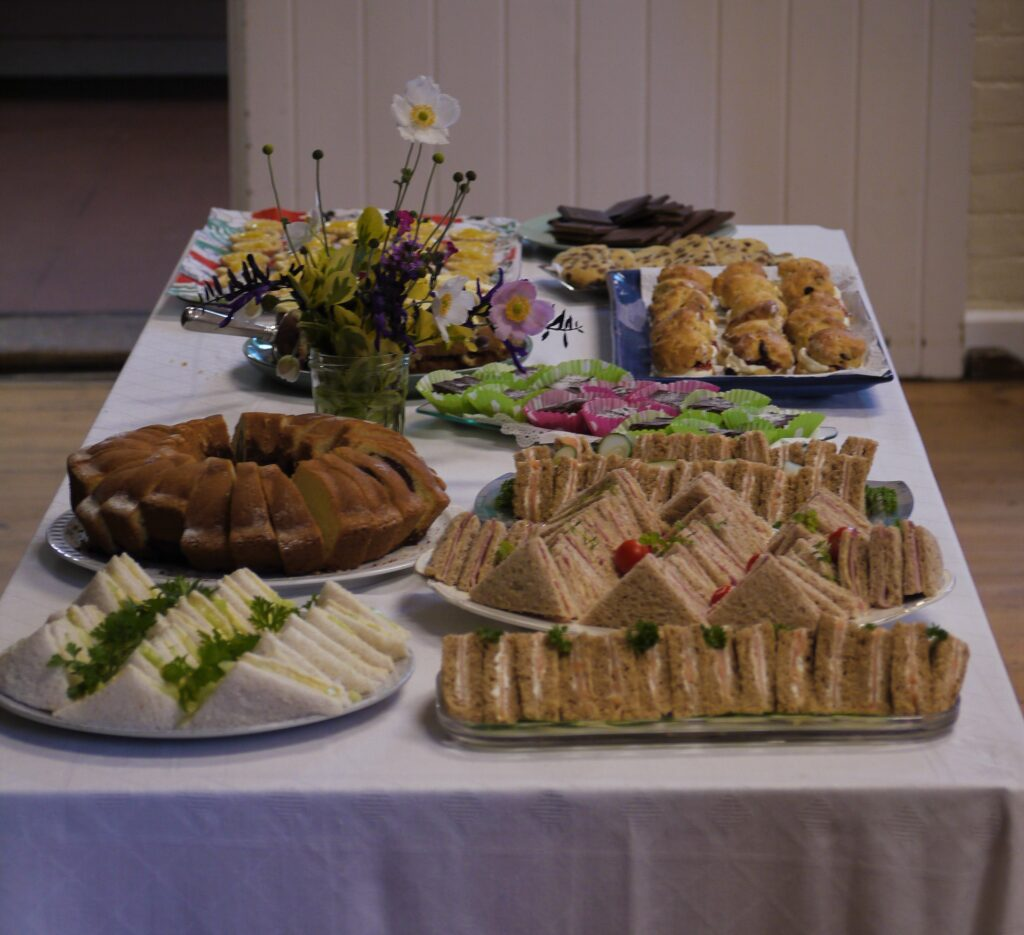 The St Peter and St Paul Worth Preservation Trust
held a fundraiser in the church on the evening of 24th September 2022.
We were delighted to welcome the Thanet Male Voice Choir.
The Book of Condolence has now been removed from the church
and is in the safekeeping of Worth Parish Council (30th September 2022)
WORTH VILLAGE OPEN GARDENS
Proceeds in aid of St Peter and St Paul Church
This took place on Sunday 12th June 2022
The Platinum Jubilee of Her Majesty the Queen
was celebrated with a special service
on Sunday 5th June 2022
Church open for private and individual prayer
Open Church resumed on Sunday 2nd February 2022
The church is open for private/individual prayer
from 10.00 am until 4.00 pm daily
A full risk assessment had been carried out.
The Parochial Church Council of St Peter and St Paul has agreed to resume Eucharist services on the first Sunday of each month from 4th April 2021 onwards. Please see Services page for latest information.
Sunday 26th June 2022 at 6.30 am
Patronal Evensong with the Choir of St Clements
Followed by wine and nibbles
All are very welcome
Remembrance Sunday 14th November 2021
Harvest Festival 3rd October 2021

REMEMBRANCE SUNDAY: 8th November 2020
There will not be a church service this year due to the latest Covid-19 guidance from the Government. However, wreaths will be laid at the War Memorial in Worth, following a 2-minute silence at 11.00 am. Representatives from the Parochial Church Council and the Worth Parish Council will lay the wreaths.